"This was the cruise of a lifetime. You all were absolutely fantastic and always available to us. I have NO complaints and can't wait to tell family and friends about this experience. THANK YOU ALL!"
– Patricia Bakowski, New York
SORRY, OUR CRUISE IS SOLD OUT! SORRY, OUR CRUISE IS SOLD OUT!
Joining us on the Oasis of the Seas will be one of the most memorable vacations you will ever have. Now take the first step in making this vacation a reality. Visa and MasterCard are both accepted as forms of payment. Personal checks and money orders are also accepted, but your reservation will not be confirmed until you payment has been received and cleared by the bank.
All reservations may be booked by one of the following ways:

ONLINE RESERVATION REQUEST Fastest Way To Book
Click the button to the right if you would like to submit your application using our secure online booking form. Please note: The secure online booking form will open in a new window.

CALL US
If you are unable to use our Reservation Request form please call
(212) 757-4212 and make your reservation over the phone!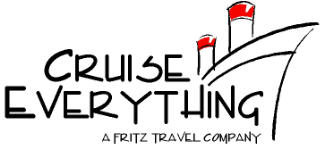 Reservation Hotline
(800) 959-SHIP(7447) or (239) 275-1717
Monday - Friday, 9:00am to 5:30pm Eastern
Reservations and Event Management by Cruise Everything
1950 Courtney Drive, Suite 1, Fort Myers, FL 33901
Copyright ©2014, Quacker Cruise, Quacker Vacations and Cruise Everything. All rights reserved.
©2010 Royal Caribbean Cruises Ltd.
Vacation itinerary, events, shows, celebrities, Quacker Factory participation, amenities and gifts are subject to change.
Oasis of the Seas Ship Registry is the Bahamas FST: 14302 CLIA: 00397213
Click Here For Website Terms and Conditions